The Fuschlsee region in the Salzkammergut
The Salzkammergut combines many things like no other region. With more than 76 lakes, the fantastic mountain world and the proximity to the Mozart city of Salzburg with its cultural highlights, there are no limits to experiences, enjoyment and relaxation in summer or winter.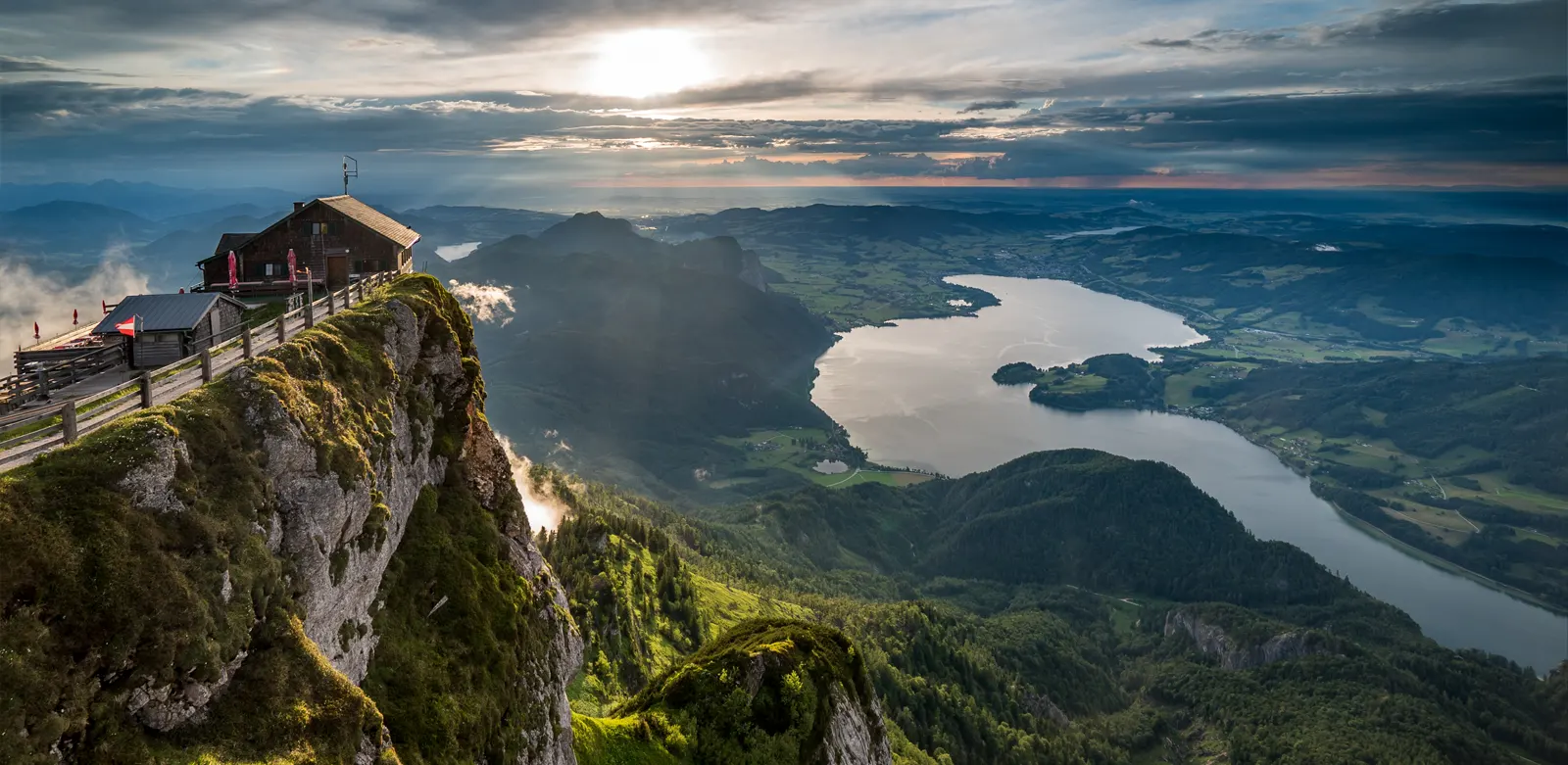 Idyllic and comfortable on the 1,783 m high Schafberg.
The steepest steam cog railway in Austria has been running from St. Wolfgang up the Schafberg since 1893. In 35 minutes it overcomes 1,190 meters in altitude and 5.85 km to the Schafbergspitze.
Unforgettable alpine summer around Faistenau.
The region is a fantastic hiking paradise with a wide range of possibilities: everything is possible here, from challenging summit climbs to culinary alpine tours. Fascinating impressions and views are guaranteed, especially in the Faistenau Hintersee area, and managed alpine huts invite you to take a break.
Numerous popular long-distance hiking trails such as the St. Rupert pilgrimage trail, the Salzburg Mariazellerweg and the Arnoweg also lead through the holiday region.
Crystal clear and magical: Fuschlsee nature experience
Water plays an outstanding role in the Fuschlsee region. So fresh, so clear, so refreshing, it is a constant companion on lake walks, cycling or hiking. But the wet element also invites you to indulge yourself completely: bathing, swimming, pedal boating or stand-up paddling on Lake Fuschl. The Fuschlseebad with a large lawn on the eastern shore of the lake offers everything that the ?water sports heart? coveted. From the giant slide that leads directly into the lake, or the heated outdoor pool. The rental of various equipment such as kayaks, rollerblades or bicycles is also cool.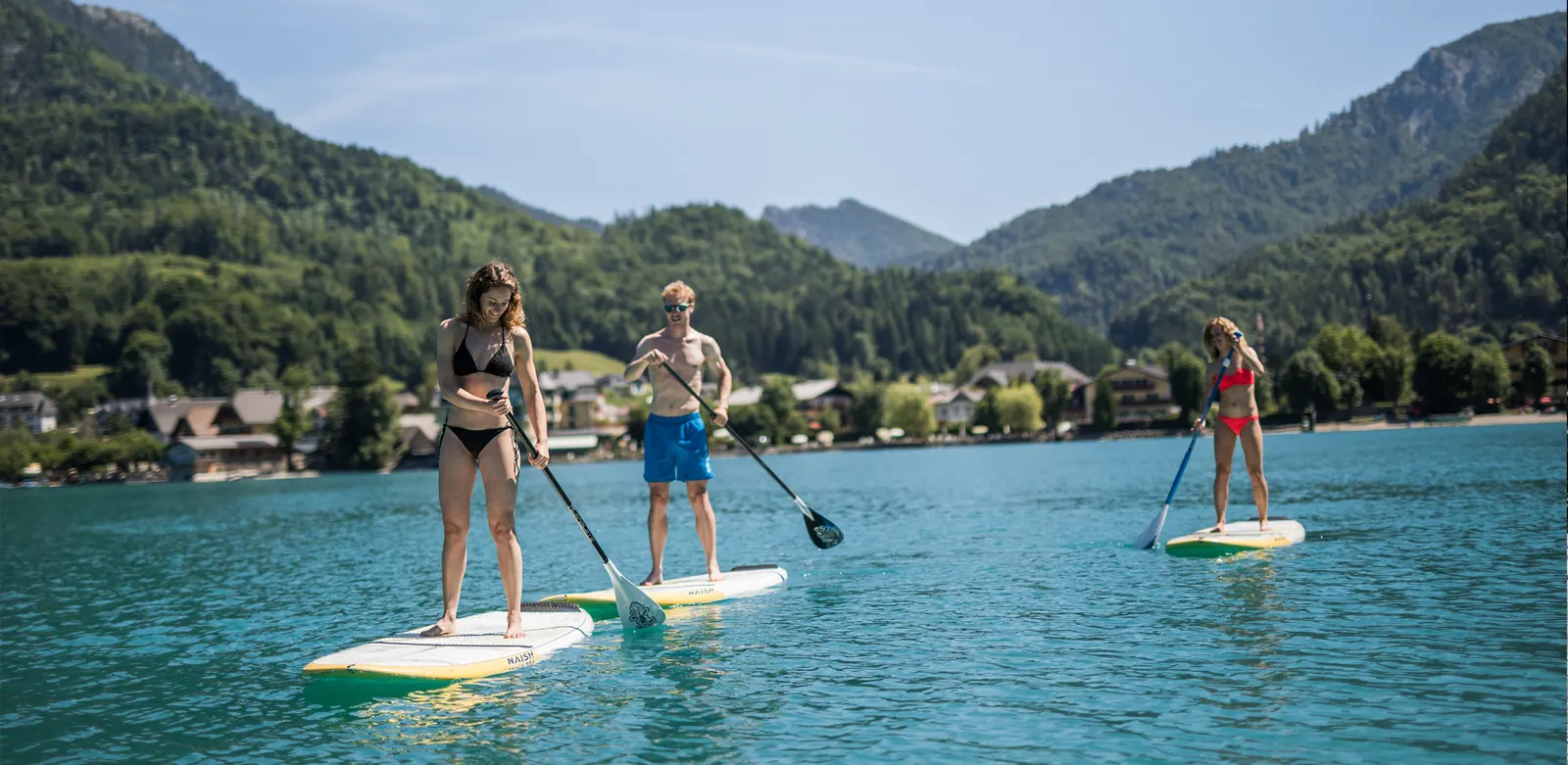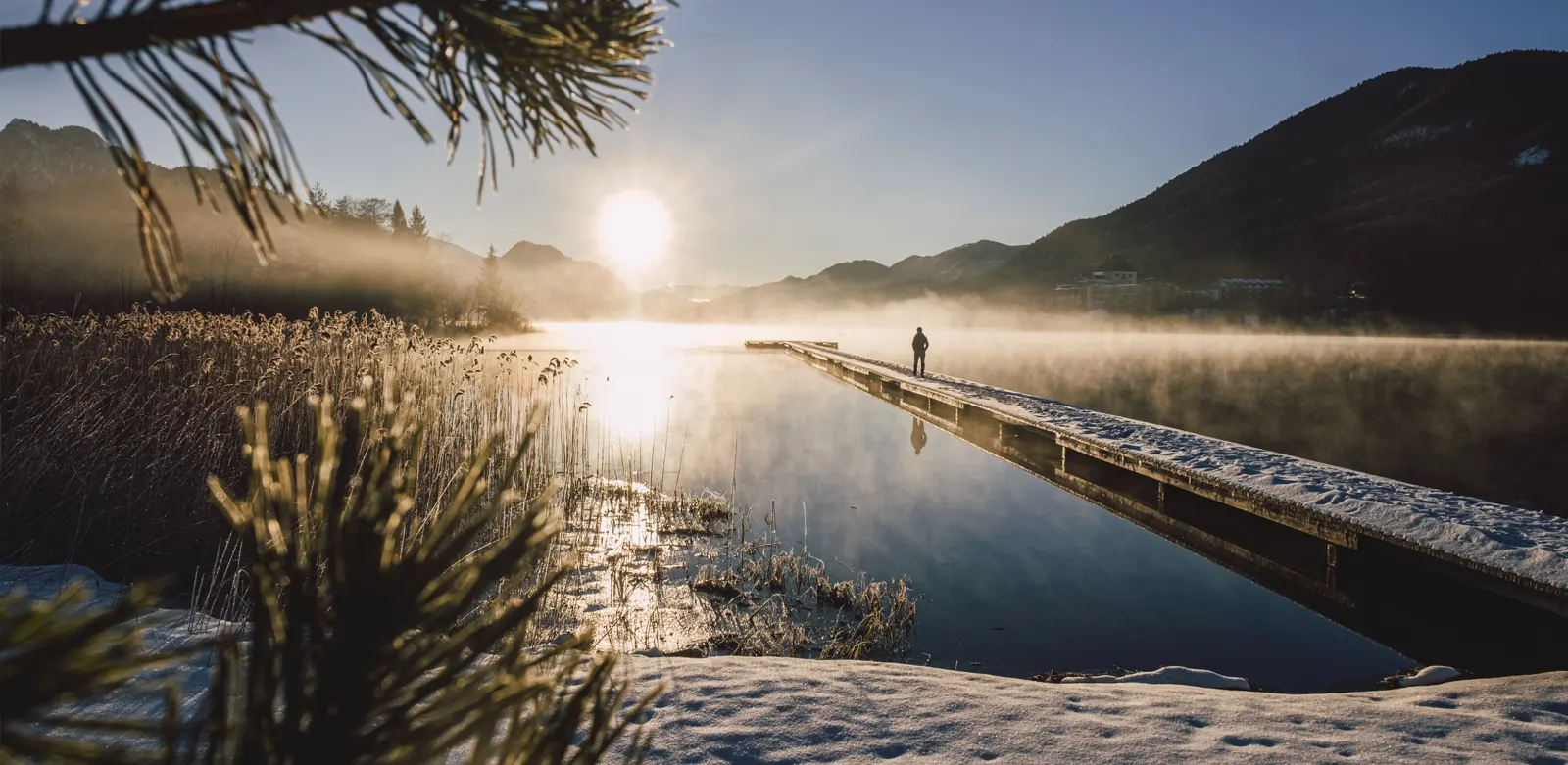 Gently and quietly, on foot or with two horsepower.
Around the Fuschlsee it is tranquil in winter: no large ski areas, no hustle and bustle, no après-ski. Exactly the right thing for all those who long for peace and pure nature experience. Cleared winter hiking trails and beautiful snowshoe trails, for example in Faistenau, Hintersee, Ebenau or in Fuschl am See, invite you to explore nature at your own pace and in peace and quiet. But a horse-drawn sleigh ride followed by a stop is one of the most beautiful things that winter in the Fuschlsee region has to offer.
Experience nature and fun in the snow in the Fuschlsee holiday region
The peaks of the Osterhorn group tower high. This mountain range is responsible for the fact that the Fuschlsee holiday region is commonly and affectionately known as the ?snow hole? is applicable. The mountains cause the clouds to accumulate and the first snowflakes usually fall from the sky at the beginning of December. The Fuschlsee region is transformed into a white wonderland and the meadows into extensive Nordic sports areas. In the cross-country skiing village of Faistenau there are 60 kilometers of trails that are freshly groomed every day.